Home > About Our Clinic


Surgery in our clinic usually requires one day or hospitalization for two days and a night. An operation takes about 10 minutes to 1 hour.
After surgery, any bleeding or pain that occurs is dealt with for 24 hours round the clock. We perform 1,300 operations a year. Good surgical results are obtained.
Female doctor in charge for outpatients
Sannomiya: Mondays 9:00?12:00
Akashi: Thursdays 9:00?12:00
Female doctor in charge for female patients only
Sannomiya: Mondays 13:00?16:00
Psychosomatic medicine/Psychiatric outpatients (for anal disorders due to mental factors)
Akashi: Sundays and holidays (irregular)
Note: Please confirm by telephone in advance.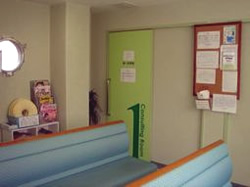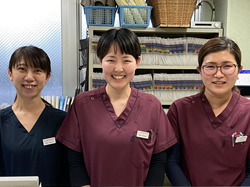 Our cheerful staff are waiting with smiles.


Name
Kojima Proctology Clinic
Clinical departments
Anal surgery, psychosomatic medicine, psychiatric outpatient treatment
Address
Third Floor, Vissel Kojima Bldg., 1-6-10 Hommachi, Akashi City, Hyogo, 673-0892
Telephone number
078-911-8501
FAX number
078-911-8576
E-mail
kojimakoumongeka@kba.biglobe.ne.jp
Number of doctors
Full-time doctor: 1
Part-time doctors: 2(including 1 female doctor)
(as of February 2016)
Clinic Hours

Hours
Mon
Tue
Web
Thu
Fri
Sat
Sun,
Holidays
09:00-12:00
○
○
×
○
○
○
○
16:00-19:00
○
○
×
○
○
×
×

Closed on Wednesdays and afternoons on Saturdays, Sundays and national holidays

Appointments
*By reservation ONLY. Please make a reservation by phone or email before coming to the clinic.
Access
(closest station)

・JR Line: 4 minutes on foot from South Exit of Akashi Station
・Sanyo Electric Line: 4 minutes on foot from South Exit of Akashi Station
(other)
Located in Uonotana Shopping District

Parking
No facilities
Credit cards
Credit cards are not accepted.
Remarks
・Insurance handling
・Inquiries any time

Name
Sannomiya Flower Road Clinic Kojima Proctology Clinic
Clinical departments
Anal surgery
Address
Fifth Floor, Kobe Clinic Bldg., 3-1-7 Nunobiki-cho, Chuo-ku, Kobe City, Hyogo, 651-0097
Telephone number
078-241-2727
FAX number
078-241-8008
E-mail
soratokaitohina@gmail.com
Number of doctors
Full-time doctor: 1
Part-time doctor: 1(including 1 female doctor)
(as of February 2016)
Clinic Hours

Hours
Mon
Tue
Web
Thu
Fri
Sat
Sun,
Holidays
09:00-12:00
*
○
○
○
○
○
×
17:00-20:00
*
○
○
×
○
×
×

*About twice a month on Monday, 9:00~12:00, 13:00~16:00

Examinations
One-day operations and colon examinations in cooperation with Uonotana Clinic
Appointments
*By reservation ONLY. Please make a reservation by phone or email before coming to the clinic.
Access
(closest station)

・ JR Sannomiya Station: North on Flower Road, 5 minutes on foot

Parking
Credit cards
Remarks